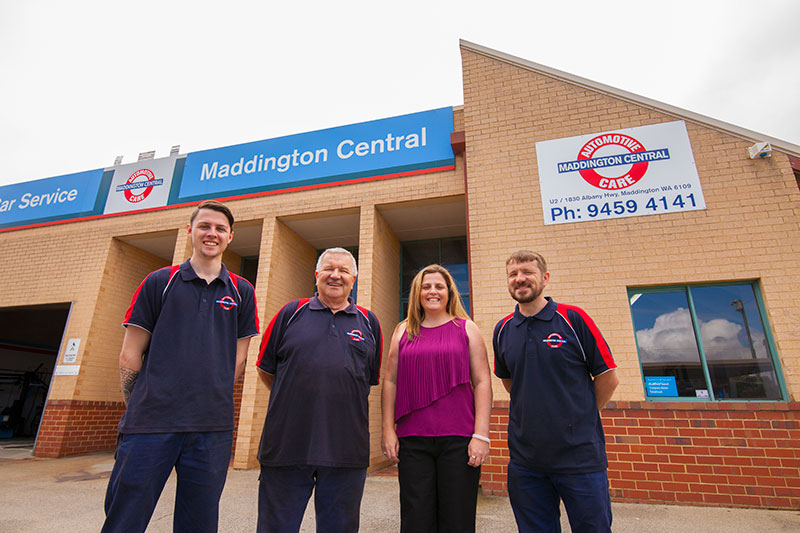 Originally established by David Dring and his brothers in 2000, Maddington Central Automotive Care has been providing the highest quality automotive repairs to the surrounding community ever since. Around five years ago, David's son Ian took over the running of the business with his wife Kristy, after working closely with the business for the past 12 years.
We are a true family business, as David still works very closely with his son Ian, and along with Kristy, we have only one other employee, who's practically a member of the family anyway!
We are extremely proud to be a local, family-owned business that's been open for nearly two decades. We think we've managed to keep our business going for so long by focusing on customer service, and keeping the quality of our workmanship high by constantly training and upskilling.
If you have any questions about the business, don't hesitate to contact us today!